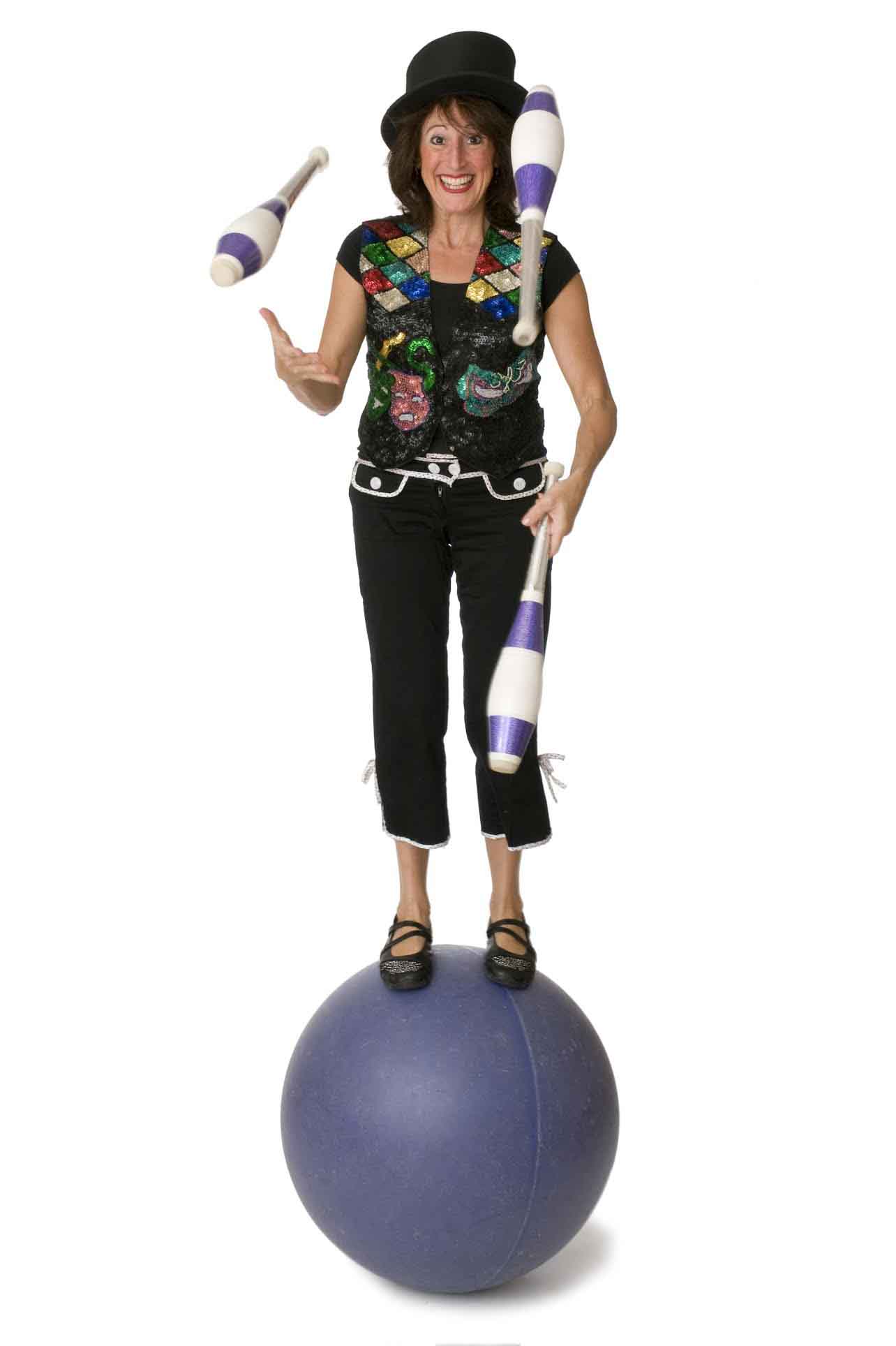 Lisa Lou is actually Lisa B. Lewis. She is a graduate of the Ringling Bros. Barnum and Bailey Clown College, Brandeis University and has an MA in Clown/Circus history from NYU.
Lisa Lou is a uniquely versatile performer equally comfortable onstage entertaining 500-1500 people or on stilts making them laugh one at a time! She has amazed and amused audiences working venues as diverse as Renaissance Faire's, State and County Fair's, Street Fairs, Rodeo Houston, Lincoln Center Out-of-Doors, and Nagasaki Holland Village. In addition to Theaters from Maryland to California.
Lisa was instrumental in creating Big Apple Circus Embraces Autism show and is delighted to now devote her time to sharing knowledge and joy with all ages and all types of learning styles in any venue bring her own combination of skill, humor, education and charm to all.
Lisa lives in Brooklyn where she has a wonderful husband (Mr. Fish AKA John Lepiarz) a spectacularly gifted daughter in both dance and Gymnastics,(spoken like a proud mama!)and a great life creating a world of laughter and learning!
Welcome to the world of Lisa Lou!